La Femme Heroique of Jacques Du Bosc
as featured in the exhibition
Women Who Ruled: Queens, Goddesses, Amazons 1500-1650

Exhibition Itinerary
The University of Michigan Museum of Art, Ann Arbor, MI
February 17 - May 5, 2002
Davis Museum and Cultural Center, Wellesley College, Wellesley, MA
September 14 - December 8, 2002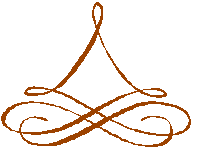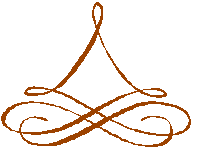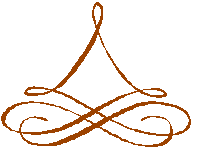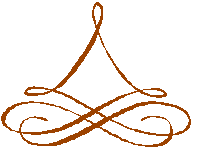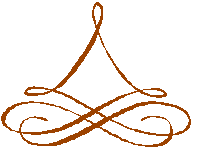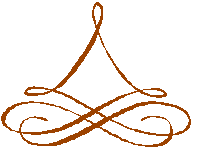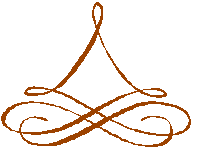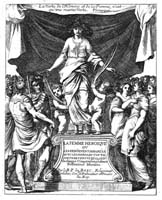 Jacques Du Bosc, d.1660
La Femme Heroique, ou Les Heroines Comparees avec les Heros en Toute Sorte de Vertus,
et Plusieurs Reflexions Morales a la Fin de Chaque Comparaison.
Paris: Antoine de Sommaville et Augustin Courbe, 1645.
2 vols. ([18] 386 p. ; [11] [387]-694 [40] p.)
Jacques Du Bosc's La femme heroique, one of the most important feminist works of the seventeenth century, mounts the argument that women possess the same virtues as men. Eight pairs of famous women and men from biblical and ancient history are discussed, their characters and accomplishments compared. The illustrations of the heroines and heroes, which open on facing pages, often make a point of their equality through formal means, in the repetition of gestures, or in mirrored compositions.

Women Who Ruled: Queens, Goddesses, Amazons in Renaissance and Baroque Art. Annette Dixon, editor. London: Merrell Publishers Limited, in association with The University of Michigan Museum of Art, 2002. Quotation is taken from page 44.
Jacques Du Bosc, d. 1660
A Franciscan, born in Normandy, whose reputation rests on his early "feminist" works and also noted for his anti-Jansenist writings.

Bibliography of Works by Jacques Du Bosc

L'honnete femme. 1632
1633. Paris: Pierre Billaine [2nd ed.]
1633-4. Paris: I. Iost
1635-6. Paris: I. Iost
1639. Paris: Pierre Billaine [3rd ed.]
1639-40. Rouen.
1640. Paris: Augustin Courbe.
1643. Rouen.
1645.
1647. Paris: F. Piot [4th ed.]
1650. Rouen: F. Vaultier.
1658. Paris: Henri Le Gras & Michel Bobin.
1662. Paris.
1665. Paris.

Translations: The Compleat Woman / tr. N. N.
London: Thomas Harper & Richard Hodgkinson, 1639.
[first part of L'honneste femme]

The Accomplish'd Woman / tr. Walter Montagu
London: Gabriel Bedell & Thomas Collins, 1656.
London: Thomas Collins & J. Ford, 1671.
London: J. Watts, 1753.

The Excellent Woman described by her true characters
and their opposites / tr. Theophilus Dorrington.
1692. 1695.

La Donna Onesta / tr. Maria Basadonna Manin.
Padua: Nella stamperia del Seminario, 1742.

Edited versions: Elise; ou, l'Idee d'une honneste femme. 1766.
[slightly altered 2nd part / by A. J. Le Bret]

Le Philosophie Indifferent. Paris: A. de Sommaville, 1643.

Consolation a Mgr. L'Eminentissime Cardinal Mazarin sur la mort de Madame sa mere, 1644.

Le martyre du R. P. Francois Bel, religieux Cordelier, 1644.

La femme heroique. Paris: Antoine de Sommaville & Augustin Courbe, 1645.
Paris: Gabriel Quinet, 1669.

L'Eucharistie paisible; ou, La paix des scavans et la repos des simples, touchant l'usage de la communion et de la patience. Paris, 1647.

Abrege du livre intitule l'Euchariste paisible touchant l'usage de la penitence et de la communion. Paris: Francis Piot, 1648.

Jesus-Christ mort pour tous et que cette proposition bien demelee peut demeler tout le reste de la controverse sur le sujet de la grace. 1651.

La triomphe de S. Augustin, et la delivrance de sa doctrine; ou, L'on voit la condamnation des cinq propositions de Iansenistes, avec la refutation de leur manifeste a trios sens, fabrique pour eluder l'authorite du s. siege.
Paris: A. Bertier, 1654.

De la vraye retractation des sectaries et des leurs sectateurs; ou, La sovmission pretendue des Iansenistes. Paris: Jacob & Emanuel Langois, 1655.

L'eglise outragee par les novateurs condamnez et opiniatres; ou, L'on voit, iusqu'ou l'authorite du Pape & des euesques est violee par ceux qui oustiennent encore aprez la censure de Iansenius, que les cinq propositions censures ne sont point dans le livre de cet autheur, & que sa doctrine, quoy que condamnee est la mesme que celle de Sainct Augustin.
Paris: Florentin Lambert, 1657.

Lettre a M. le Cardinal Duc Mazarini sur la paix generale avec le Panegyrique du Cardinal de Richelieu. Paris, 1660. [2nd ed. 1662]

La decouverte d'une nouvelle heresie cachee sous la negation du fait de Jansenius et coloree de deux equivoques. Paris: E. Martin, 1662.

Le pacificateur apostolique qui montre comme les jansenistes, en pensant sauver la doctrine de Jansenius, se sont engagez a la condamner, conformement aux constitutions et au formulaire. Paris: E. Martin, 1663.

Deux fragments de la decouverte d'une nouvelle heresie cachee sous deux equivoques, comme les deux clefs du jansenisme. Paris, 1664.

Panegyrique du Roy sur le suiet de la paix de Rome; ou, La magnanimite de Louis XIV comparee a celle du Iules Cesar. Paris: E. Martin, 1664.

Translations & other works

Sermons divers sur les principales fetes de l'annee avec l'octave du Saint-Sacrement / by Christoval d'Avendano. Paris, 1629.

Predications faites dans le palais apostolique / by Jerome Mautini. 1636.

Noveau recueil de letters des dames de ce temps avec leurs responses. [1st ed. ?]
1661. Paris: M. Bobin; N. Le Gras

Translations: The Secretary of ladies; or, A New collection of letters
and answers / tr. I. H.
London: William Hope, 1638.

Biography & works about Du Bosc

Dictionnaire de Biographie Francaise. 11 (1967) 1010-1011 [R. Limouzin-Lamothe]


Dictionnaire de Spiritualite

. 3 (1957) 1742-1743 [Julien-Eymard d'Angers]
Dictionnaire d'Histoire et de Geographie Ecclesiastiques. 4 (1960) 946 [R. Aubert]
Supplementum et Castigatio ad Scriptores Trium Ordinum S. Francisci a Waddingo /


Giovanni Giacinto Sbaraglia. Rome, 1921. v.2, p.6.

Theodore Joran. "Feminisme d'autrefois. L'Honnete femme de Jacques du Bosc" in Les Feministe avant le feminisme. Paris: A. Savaete, 1910. p.233-239.

Julien Eymard d'Angers [C. Chesneau] " Un precurseur de Pascal? Le Franciscain Jacques du Bosc (1643)" XVIIe Siecle 15 (1952) 426-448.

Julien Eymard d'Angers. "Seneque et le stoicisme dans l'oeuvre du cardelier J. du Bosc" Bulletin Societe d'Etude du XVIIe 29 (1955) 353-377.