Dr. Christopher D. Stanley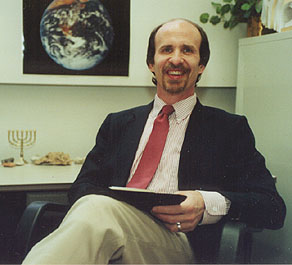 Office: Plassmann E7
Office hours: MWF 11:30-12:30, MW 1:30-2:30
Tel.: (716) 375-2454
E-mail: cstanley@sbu.edu
Dr. Stanley received his B.S. from the University of Virginia (1976), Master of Christian Studies from Regent College (Vancouver, Canada, 1983), and Ph.D. from Duke University (1990). His areas of expertise are the social world of early Christianity; Second Temple Judaism; sociological, rhetorical, and literary approaches to Scripture; and religion and society/culture.
Courses taught by Dr. Stanley
CLAR 106. Foundational Religious Texts of the Western World
THEO 222. Religion and Politics
THEO 270. Who Was Jesus?
THEO 299. Religion and Terrorism
THEO 324. Religion and Race
THEO 370. Israel in the Time of Jesus
Representative publications:
Books
Arguing with Scripture: The Rhetoric of Quotations in the Letters of Paul. New York: T&T Clark, 2004
Paul and the Language of Scripture: Citation Technique in the Pauline Epistles and Contemporary Literature. SNTS Monograph Series 74. Cambridge: Cambridge U. Press, 1992.
Articles
"Who's Afraid of a Thief in the Night?" New Testament Studies 48 (2002), 468-86
"'Pearls Before Swine': Did Paul's Audiences Understand His Biblical Quotations?" Novum Testamentum 41 (1999), 124-44.
"'Neither Jew nor Greek': Ethnic Conflict in Graeco-Roman Society." Journal for the Study of the New Testament 64 (1996), 101-24.
"The Significance of Rom 11:3-4 for the Text-History of the LXX Book of Kingdoms." Journal of Biblical Literature 112 (1993), 43-54.
"The Importance of 4QTanhumim (4Q176)." Revue de Qumran 60 (1992), 569-82.
"'Under a Curse': A Fresh Reading of Gal 3.10-14." New Testament Studies 36 (1990), 481-511.
Ongoing Projects
The Hebrew Bible: A Comparative Approach (introductory textbook to be published by Prentice Hall in 2006)
Neither Jew Nor Greek: Ethnic Conflict in Early Christianity (book examining the effects of ethnic conflicts between "Jews" and "Greeks" on early Christian house churches).
Honors and awards
Recipient of grants from the Lilly Endowment (to establish a program for the exploration of "vocation" among St. Bonaventure students); the Wabash Center for Teaching and Learning in Theology and Religion (to enhance teaching in the Department of Theology); the John Templeton Foundation (to develop courses and programming in Science and Religion); the Midwest Faculty Seminar (short-term library research); and St. Bonaventure University (summer research grant and faculty development grants).
Selected to participate in the Rhodes Consultation on the Future of the Church-Related College (regional and national discussions of church-college relations).
Invited participant (one of 27 from 7 countries) at the International Colloquy on Isaiah 53 and Christian Origins, held at Baylor University (1996).
Phi Beta Kappa (Duke, 1990).
Listed in Who's Who in America (2001) and Who's Who in the Midwest (1996 and 1999).
Personal Information
Married to Laurel Virginia Stanley, family therapist. Two sons, Jeremy and David.
Hobbies: Hiking, cross-country skiing, tennis, basketball, gardening, cooking.